Yuengling/Vanilla Coke Combo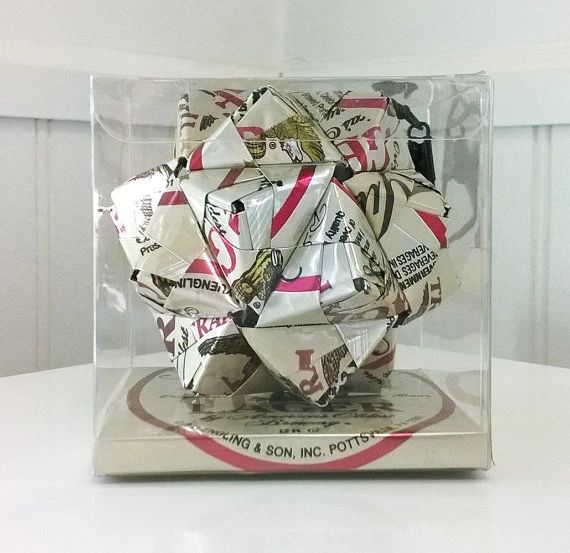 Yuengling/Vanilla Coke Combo
Modular Metal Origami, hand folded by Ben Goraj
GoRay Productions - www.gorayproductions.com

Brand: Yuengling & Vanilla Coke
Shape: Triambic Icosahedron
Number of Modules: 30
Diameter: 3 inches
Can Size: 12oz
Time for Completion: 4 hours

Assembled in the spirit of traditional paper origami without any glue or fasteners, this metal orikinzoku item is EXTREMELY rigid and durable. All sharp edges are folded-under leaving only smooth edges exposed, safe for handling*!

These pieces are hung with ball bearing swivels for smooth 360 degree rotation.

Clear gift cubes measure 3" on all sides and are the perfect packaging for gift giving! Stands can be purchased from www.bronners.com.

*some aluminum spurring may exist at node points - NOT for children.