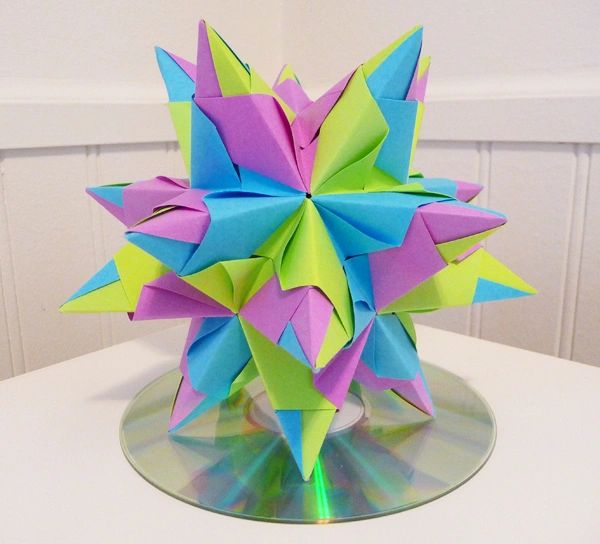 30 Piece Star Ball
These stars are 3 dimensional and come strung with fishing line and packaged in clear cubes for easy gifting.

Assembled in the tradition of origami, these stars are constructed without any fasteners. They're self reinforcing and will not fall apart on you.

Just type names of the colors from the color palette thumbnail in the fields to the right.

Want a random star? Just leave the color fields blank.

Want a rainbow star? Just type "rainbow" in a color field.